Servants for Love
In the history of the Community, those that the Lord has wanted since the beginning as laborers in his vineyard, close to sister Elvira and her first collaborators, were guys and girls themselves.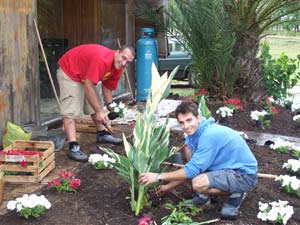 Some of them, after spending some years in Cenacolo in the Community and after rebuilding themselves as new persons thanks to the path of faith that they've taken, have chosen not to exit but to give back in love what they have received, reaching out to the needs of Community. It's beautiful to think that God desired that the youth would not be only those who would receive from Community the love that would save them from their problems, but that they would later on give of themselves freely as "servants for love," main characters and active instruments in His hands to cultivate goodness.
They've been the first responsible persons of the various communities who little by little Providence multiplied through the years, the first missionaries to reach South America to serve the "children of the streets," the first to make themselves available to leave every time Community launches a new project that God asks of us. The Holy Spirit cultivated evermore during these years in the hearts of many guys and girls this spirit of willingness and service both as a concrete sign of thanksgiving to God and Community, and as a choice of life.
We call these youths "volunteers" or "servants for love," to reveal the strength that springs forth from a free choice of the will that decides for love to serve the needs of Community.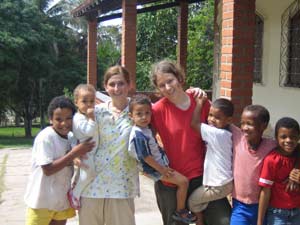 Today there are a lot of full-time volunteers who live expecting nothing in return, donating years or all of their lives to those whom the Community or the missions welcome. This period of free self-giving and of intense prayer becomes also the most concrete and real vocation discernment to understand and to follow God's will in the choices of one's own life.
We are thankful to the Lord. From the way with which He is carrying out his work among us emerges clearly the mission of our service: to let those we serve become the main characters through our self-giving. Our love has to spark the will of love, we have to allow charity to walk with everyone's feet.